How to display your QR code
QR Codes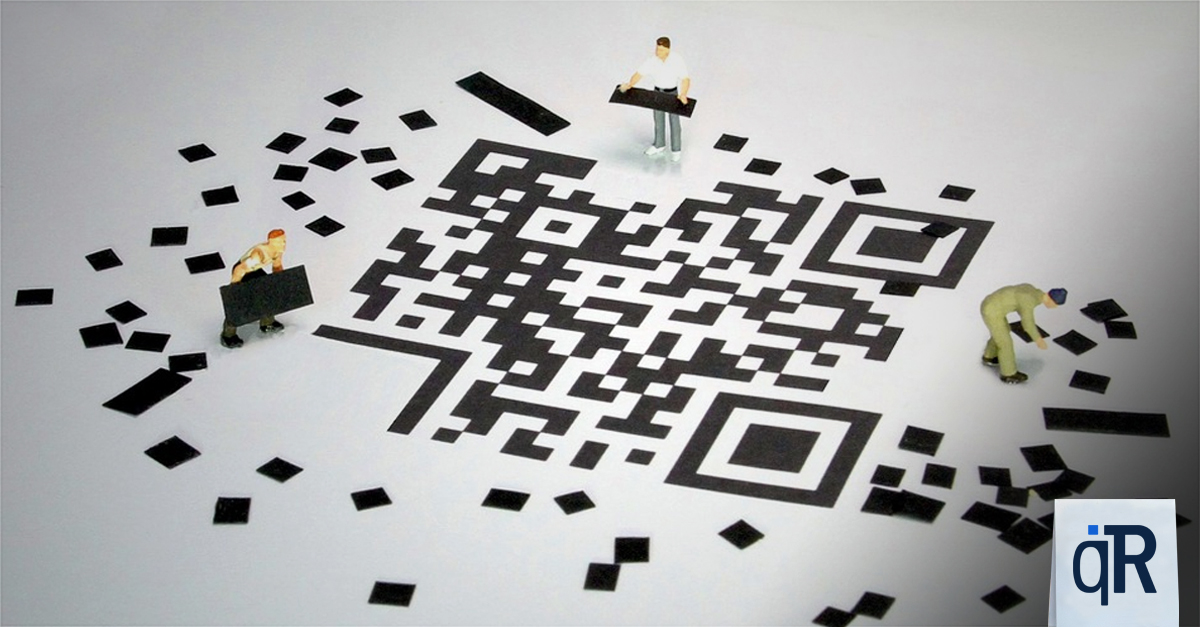 Once you've created your QR code powered menu or price list, you'll need to find a way to display the QR code so customers can easily scan the code.
Here are some ideas on how where to place your QR code:
Table tents or on table signage: These can be printed on your home or office printer or printed professionally. In general, laminating the cards or using a "waterproof" stock so they can be easily cleaned is ideal. Plastic sign holders can also be good option. Just make sure you're printing the code large enough.
On tables or other surfaces: Print out QR codes and affix them to tables or other surfaces with a plastic covering. Some options include covering them with clear shipping tape or using self adhesive plastic sleeves. Be sure to keep a lookout for it these start peeling up, however, and replace as needed.
Small signage: If possible, consider attaching or mounting the QR code to the walls near where customers sit. Again, laminating these can help make them easier to keep clean and last longer. Another option is to frame the printed QR code in an inexpensive picture frame and mount that on the wall.
Posters: Add large posters near the entry and in other key locations throughout your business. In most cases, you'll want to make sure the QR code is large and well lit and make sure that customers can capture it from any location inside your business.
Banners: Whether placed inside or outside, a banner with a large version of your QR code is a great way to attract new business or let customers already inside scan your code. Again, be sure the QR code is large enough and visible from key locations.
Napkins or coasters: If you already use disposable napkins or coasters, you can have custom ones printed with the QR code on them.
Disposable cups: If you order customized disposable cups, you might be able to modify your design to include your QR code. Another option is to use add a sticker to cups that are already in stock.
Decals or stickers: Consider using custom window, wall or even floor decals to display your QR code or self adhesive stickers. You'll want to make sure the decal or sticker is designed to be cleaned and walked on, including with commercial grade products. Many decals also only are designed to last for a set period of time.
Cards that only employees touch: You could print and laminate washable cards that employees carry around and hold up for customers to scan. This can be a good way to build a personal connection with the service provider or server and also provide a human voice explaining how the QR code system works. Keep in mind that these cards should sanitized regularly as well.
Buttons, badges or name tags: Have custom buttons or badges that employees can wear and let customers scan. Again, this is a good way to build a connection with customers. Another option is adding your QR code to existing name tags — if they are large enough.
Single use paper options that can use less paper
Though not ideal option, you can print out QR codes on paper that are replaced for each new seating or customer.
While this will obviously add the expense of printing these sheets and disposing of them, it can be a good option if you would otherwise have to print several pages for each single use menu.
Instead, you could try printing your QR code two or four to a sheet. This can also make some sense in situations where, for example, everyone at a table can all scan the same sheet instead of printing a separate one for each person.
Self stick notes: Custom printed "sticky notes" with the QR code on it and stick one to each table or customer area. This can be changed out as needed — typically between customers or seatings. Again, this still generates single paper but could be more environmentally friendly than printing multiple larger sheets of paper out.
Postcards: You can also consider ordering postcard sized pieces for this use because they tend to be ideal sizes for QR codes.
Business cards: Another option would be to order business cards and put these out for customers and then recycle when done. Just keep in mind that business cards might not be large enough for all QR code scans to work.
Washable synthetic 'paper': There are also a variety of mostly synthetic "paper" available from some printers that is washable and more durable. However, the life of these can vary depending on how often they are cleaned and with what type of cleaning solutions (as well as the quality of the stock).
Contactless Menus
Digital Menus
Printing
QR Codes
Touchless Menus