Advanced QR code options
Coronavirus
Health and Safety
QR Codes
Restaurant Menus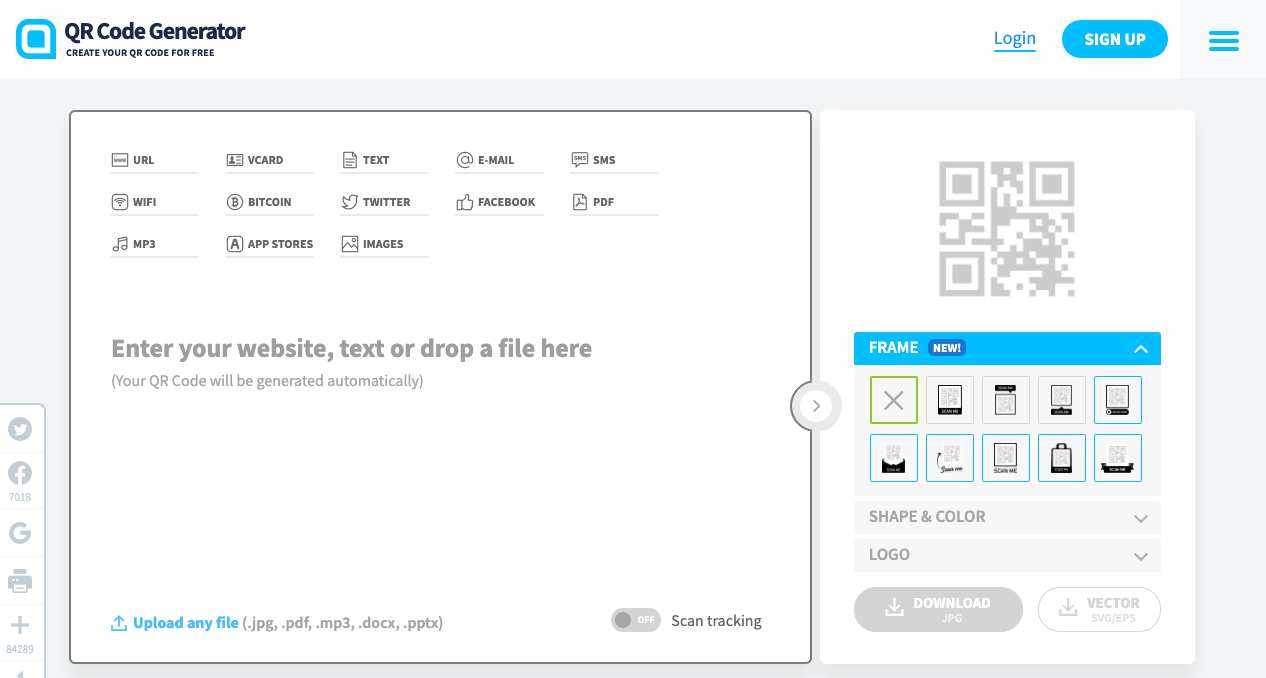 While QR codes, including those used to link customers to restaurant menus, are often thought of as boring black and white images, that's far from the truth.
There are numerous options for QR codes to make them unique and stand out.
If you're looking for an advanced QR code generator, there's a site that offers just that, appropriately named QR Code Generator.
Customization options include:
Frame options: These are combinations of text and images that often include a call to action to let users know to scan the code, but also include creative decorative elements.
Select from five different shapes for the small squares and "eyeballs" in your QR code, including ones with curved corners and more.
You can also change the color of the QR code.
Ability to add an image in the center of the QR code (without affecting its readability). You can use two default "scan me" options or upload your own logo or other image.
Apart from the way the code looks, you can also pick from a variety of options, including linking to:
Link to URLs
Link to vcards that makes it easy to add your contact information to a user's address book
Display a plain text message on screen
Start an email to any address
Start an SMS or text message
Allow guests to use your wifi network without making them type in annoying passwords
Transfer or request Bitcoin
Link to a Twitter tweet
Link to a Facebook post
Link to a PDF
Link to an MP3
Link to app store listings
Link to an image file
You can also upload a variety of file formats and the site will store them for you and send users who scan your QR code to the resource
Once you've finalized your design and content, you can download the QR code as a JPG, SVG or EPS (EPS is typically the best option for printing).
The QR Code Generator site also lets users track how many times a code is scanned and you can also edit a QR code to point to a different resource later without having to reprint any materials that are already out there.
QR Code Generator also features next generation QR code landing pages that don't require a website or creating a separate page. You can show your business information and hours on a mobile friendly screen, for example, or collect feedback.
Contactless Menus
Digital Menus
QR Codes
Touchless Menus