Food packaging costs are soaring — so what can you do?
Business
Restaurant Menus
Takeout and Delivery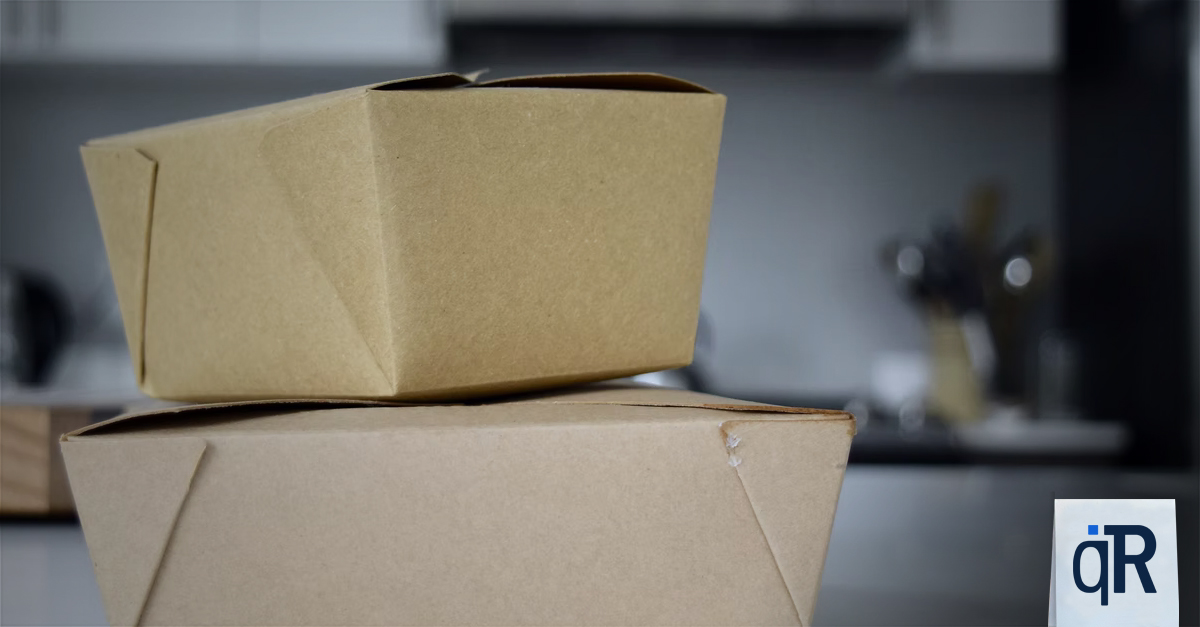 Not only are food and labor costs making it even more difficult for restaurants to make ends meet, there's another issue that's causing challenges — shortages and increased costs for take out containers and packaging.
Pretty much everything from cups to foam containers to bags to boxes and even plastic cutlery and condiment packages are in short supply these days. When you are able to find them, the costs are often higher than normal or it takes longer to get them.
Ironically, this comes at a time when more restaurants are doing more takeout and delivery business, something that saw a massive uptick during the pandemic and appears to continue to be popular — and an important revenue stream.
Another challenge for restaurants is that health codes typically require food items be packaged in containers approved and rated as "food safe." This typically means they are free from certain chemicals, inks, dyes or materials that shouldn't come in contact with what we eat. This, unfortunately, means that you can't just use any old container for packaging food to go.
Here are a few ways to get creative when facing packaging shortages and cost increases:
Reduce the amount of containers you use overall by combining food items when possible. Of course, you'll want to consider if the items might end up becoming a big mess during transport. You might be able to wrap individual items in paper or foil, for example, and put them in the same box or clamshell.
Eliminate "on the side" condiment and dressing containers unless guests request them. You can also eliminate the need for additional, smaller containers by presenting guests with a list of all toppings on your digital menus so they can easily opt out of one or more that they don't care for.
Review what containers and packaging you are able to get in stock easier or at more reasonable prices and think about how they might be reimagined for other uses. For example, just because you've always packaged a certain item a certain way doesn't mean you have to keep doing it that way.
Ask to go and delivery customers of they even need plastic cutlery, napkins or condiments. For people eating at home, they likely already have most of these items on hand. Doing this in the long term can also be more environmentally friendly since these items ultimately end up in the trash anyway. Some restaurants have experimented with offering small discounts for customers who opt out of receiving cutlery, napkins and condiments.
Ask customers if they want their food bagged, especially for smaller orders. You could even suggest that customers bring in their own reusable or, even better, insulated bags to collect their food on your website or on the phone. Again, you could offer a small discount for this similar to how grocery stores do.
Some restaurants have experimented with using higher quality take out containers that customers might keep and reuse at home. For example, more rigid plastic containers with snap on lids can be close in quality to the reusable plastic containers sold in stores as an alternative to the more pricey styles ones once sold at house parties are available. While these containers will typically cost you more, you might be able to get these items easier since their higher price point could equate to slightly less demand. Plus, it's a little more environmentally friendly.
Likewise, look for takeout containers made from alternative materials such as bamboo, bioplastics and similar materials. These items may be easier to procure since not as many people know about them. The cost is likely to be higher, however.
Consider custom packaging with your logo and business information printed on it. Again, this option is likely going to be more expensive, but it could end up being a more reliable supply chain while also keeping your business name in front of customers longer. There are companies popping up that offer lower minimum quantities on custom printed items — just be sure to consider where you'll store everything.
Don't be afraid to switch things up if you need — and get creative if you're running low on certain packaging. Most customers won't notice as long as their food still arrives in good condition.
For dine in customers, servers can stop offering to go boxes upfront if there is very little food left on plates. Instead, wait to see if the customer requests one. Depending on your business model and costs, it could actually end up being cheaper to prepare a new portion of whatever item the customer had their heart set on taking home on the off chance your server clears the plate without asking about to go boxes and a customer objects. This especially true if you consider how often this occurs in the course of a day or week.
At the end of the day, packaging costs are always going to be a cost of doing business for takeout and delivery orders — since you can't just hand someone a handful of soup to take with them.